Business Consulting
Who are we?
UHY ECA Advisory is a Polish business consulting company. We employ ACCA members, Polish statutory auditors, C-level executives with a proven track of records and Ph.D holders in management and finance. Our focus is on supporting the company finance function and CFOs in the shift from the traditional role associated with a financial gatekeeper to the role of a business partner in strategy analysis, formulation and execution. We use Jedox technology to put our ideas into practice.
What do we offer?
Our offering focuses on the areas relevant for modern CFOs:
– business planning, budgeting and forecasting
– performance measurement systems
– firm valuation
– business process design and optimization
– strategic analysis and strategy formulation
– strategic project management
– enterprise risk management and internal audit
– temporary staffing of finance managers and specialists
How can you benefit from our support?
Our customers benefit greatly from:
– alignment of the finance function with business needs and expectations
– ability to provide insight into performance against strategic objective
– better use of data and reporting capabilities
– cost reduction in the areas adding little or no value
– improved productivity and efficiency within the finance and other organizational functions
– streamlined internal processes and improved data quality
– effective enterprise risk management and internal control system
– enhanced cooperation with operational departments
UHY ECA Advisory is a Gold Partner of Jedox.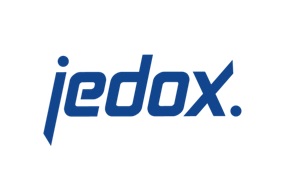 Jedox simplifies planning, analysis, and reporting with one unified and cloud-based software suite. Jedox empowers decision makers and business users across all departments and helps them work smarter, streamline business collaboration, and make insight-based decisions with confidence. Over 1,900 organizations in 127 countries use Jedox for real-time planning on the web, in the cloud, and on any device. Jedox is a leading Enterprise Planning and Corporate Performance Management solution provider with offices on four continents and with over 180 certified business partners. Independent analysts recognize Jedox for its leading enterprise planning solutions.
Sales Department
Monika Pilarz
+48 600 815 871
Business Consulting Department
dr Krystian Barłożewski
+48 501 103 295
krystian.barlozewski@uhy-pl.com